Ahoj, volám sa Andrej Gajdoš
Som programátor webových aplikácií a webových stránok na mieru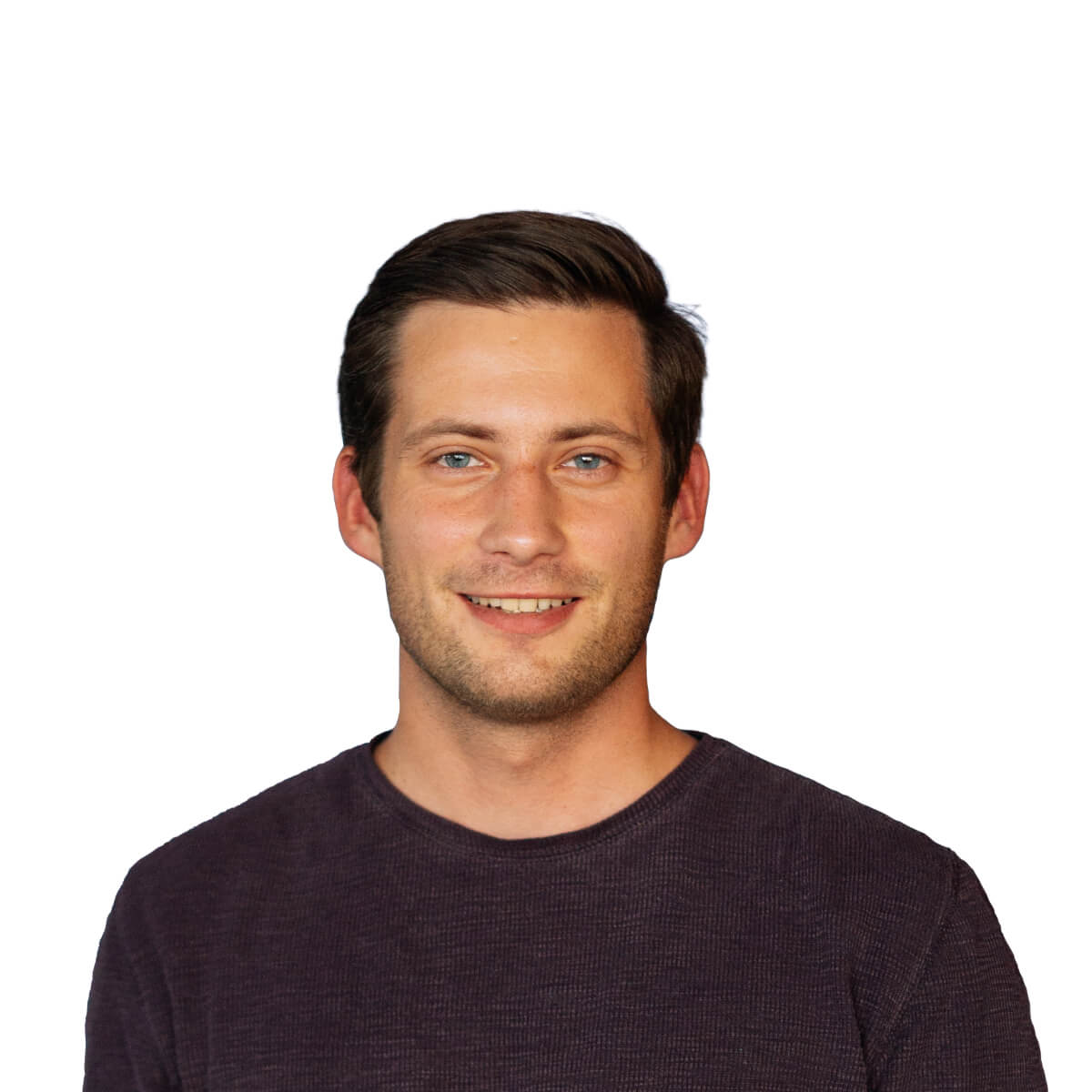 O MNE
Som programátor webových aplikácií a webových stránok na mieru. Dodávam kompletné webové riešenia a navrhujem webové rozhrania pre firmy aj jednotlivcov.
Pracujem pre rôzne odvetvia z celého sveta. Dodal som riešenia pre startupy, digitálne agentúri a veľké spoločnosti ako napríklad Apple. Tvorím webové aplikácie na mieru, ktoré sú rýchle a pripravené škálovať z pár do tisíce užívateľov. Tvorbou efektívneho užívateľského rozhrania viem zaručiť vašim užívateľom bezproblémový a pútavý zážitok. Pomocou štúdia informatiky a skúseností na pozícii full-stack programátor (front-end a back-end) viem vytvoriť všetko od prezentačných webových stránok po komplexné webové aplikácie na mieru.
Programovaniu webových aplikácií a webových stránok sa venujem viac než 6 rokov a rád uľahčujem život ostatným pomocou technológií. Poskytujem služby ako programátor webových aplikácií a webových stránok na mieru pre jednotlivcov a spoločnosti. Počas pracovných dní ma môžete kontaktovať s cieľom prediskutovať a poradiť v rámci vášho projektu alebo požiadaviek.
Čo znamená full stack programátor?
Full stack programátor má znalosti a schopnosti premeniť koncept do hotového digitálneho produktu. Full stack programátor by mal mať znalosti vo front-end a back-end vývoji. Front-end programátori tvoria viditeľné časti aplikácie, ktoré užívatelia vidia a s ktorými interagujú. Back-end programátori sú zodpovední za tvorbu ostatných častí aplikácie, ktoré nie sú pre užívateľa viditeľné a zahŕňajú výpočtovú logiku, server a databázu.
externé API (Facebook, Twitter, YouTube, Github, atd.)
Full-Stack Programátor
September 2016 – Súčasnosť
Pridal som sa k top 3% freelance programátorom aby som mohol pracovať na zaujímavých projektoch a dosiahnuť správnu rovnováhu medzi pracovným a súkromným životom. Môj toptal profil je dostupný
tu
.
Programátorské nástroje:
Javascript
React
Node.js
PostgreSQL
React Programátor
Júl 2018 – Máj 2019
Tvorba firemného responzívneho webu.
Tvorba UI komponentov použitých naprieč viacerými projektami.
Tvorba funkčného prototypu pre správu fondov a platobného systému v burzovom systéme na obchodovanie s kryptomenami.
Programátorské nástroje:
Javascript
React
Gatsby
GraphQL
Styled-Components
Typescript

React Programátor
Máj 2018 – Júl 2018
Návrh a tvorba funkčného prototypu pre platformu pre správu plaveckých týmov a plaveckých súťaží.
Návrh nového užívateľského rozhrania na základe prototypov zákazníka.
Tvorba funkčného prototypu od základov ako single page aplikácia.
Programátorské nástroje:
Javascript
React
Redux-Saga
React Developer
Marec 2018 – Máj 2018
Pomoc pri dokončení React Native projektu slúžiaceho na správu fitness centier.
Oprava rôznych chýb a problémov v projekte.
Optimalizácia projektu pre Android platformu.
Programátorské nástroje:
Javascript
React Native
Redux
Full-Stack Programátor
August 2017 – Máj 2018
Návrh a tvorba interaktívnej podcast platformy.
Tvorba single page aplikácie od základov s komplexným užívateľským rozhraním, užívateľskými interakciami a animáciami pomocou React.js, Redux, D3.js, Webpack, SVG a HTML5 Audio.
Návrh a tvorba REST API servera pomocou Heroku, Amazon S3, Node.js, Koa, PostgreSQL a integrácia s Twitter API.
Tvorcovia podcastov môžu nahrať audio nahrávky a pridať "okamihy" v špecifických momentoch audio nahrávky. Miesta môžu byť url odkazy, príspevky zo sociálnych médií, videá alebo obrázky.
Programátorské nástroje:
Javascript
Node.js
Koa
Objection.js
Knex.js
React
Redux
D3.js
Heroku
Amazon S3
PostgreSQL
SVG
Webpack
Babel
Twitter API
Obchodný inžinier
Jún 2016 – Jún 2017
Prezentovanie a demonštrovanie produktov potencionálnym zákazníkom z celého sveta.
Demonštrovanie produktov pre týmy programátorov a demonštrácia ako ich použiť v procese tvorby software v špecifickom pracovnom procese, prostredí a nástrojov.
Pomoc obchodníkom pri uzatváraní obchodov pomocou prezentácie produktov v špecifických prípadoch použitia.
Školenie obchodníkov ako efektívne prezentovať a predávať produkty pre týmy programátorov a manažérov programátorov.
Asistovanie užívateľom pri inštalácii a problémoch pri konfigurácií nástrojov.
Programátorské nástroje:
Java
Softvérový inžinier
Apríl 2015 – Jún 2016
Implementácia nových funkcií a oprava chýb v podnikových aplikáciách použitých pre riadenie kvality dát a prepísanie ui komponent do moderných technológií.
Návrh a implementácia užívateľského rozhrania interaktívnej webovej aplikácie pre správu zákazníkov.
Návrh a implementácia server-to-server komunikácie a server push v GWT aplikácii.
Programátorské nástroje:
Javascript
Java
ES6
React
Flux
Immutable.js
Backbone.js
jQuery
Bootstrap
SCSS
Webpack
Gulp
Babel
D3.js
JSP
JSTL
JMS
ActiveMQ
Errai
LinkedIn Profil
link-preview-generator

auth-flow-spa-node-react

neo-transfer

newsfeed-cryptogoods

webpack-react

nested-datatables

svg-sprite-to-png
Získanie dát (a title, description, image, domain name) z url adresy. Knižnica používa Puppeteer headless browser na získanie dát.
Development tools:
Javascript
Node.js
Puppeteer
Autentifikácia užívateľa v single page aplikácii (SPA) vytvorená pomocou Node.js a React.js. Užívatelia sa môžu prihlásiť pomocou užívateľského mena, hesla alebo cez Facebook.
Programátorské nástroje:
Javascript
Node.js
React
Redux
Redux-Saga
Passport.js
Koa.js
Oath
Neo transfer umožňuje prihlásenie užívateľa do krypto peňaženky pomocou privátneho kľúča. Užívateľ môže vidieť zostatok NEO a GAS tokenov, ktoré môže zároveň posielať v rámci TestNet. Projekt je založený na JS SDK pre NEO blockchain.
Programátorské nástroje:
Javascript
React
Redux
Redux-Saga
Neon
Blockchain
Notifikácie pre udalosti, ktoré nastanú pri obchodovaní s krypto tovarom. Jednostránková responzívna aplikácia v ktorej udalosti nastanú v intervale 15 sekúnd.
Programátorské nástroje:
Javascript
React
Redux
Redux-Saga
Blockchain
Nonfungible
Cryptocollectibles
Polling
Jednoduchý projekt demonštrujúci bundlovanie ES6, React, SASS a Bootstrap vo Webpack.
Programátorské nástroje:
Javascript
React
Webpack
Bundling
Bootstrap
jQuery DataTables plugin na renderovanie zarytých tabuliek v riadkoch. Zanorené tabuľky sú nezávislé od dát rodičovských tabuliek.
Programátorské nástroje:
Javascript
Jquery
Datatables
Nested-structures
Gulp workflow na konvertovanie SVG sprite do PNG obrázkov.
Programátorské nástroje:
Javascript
Gulp
Github Profil
UKÁŽKY PRÁC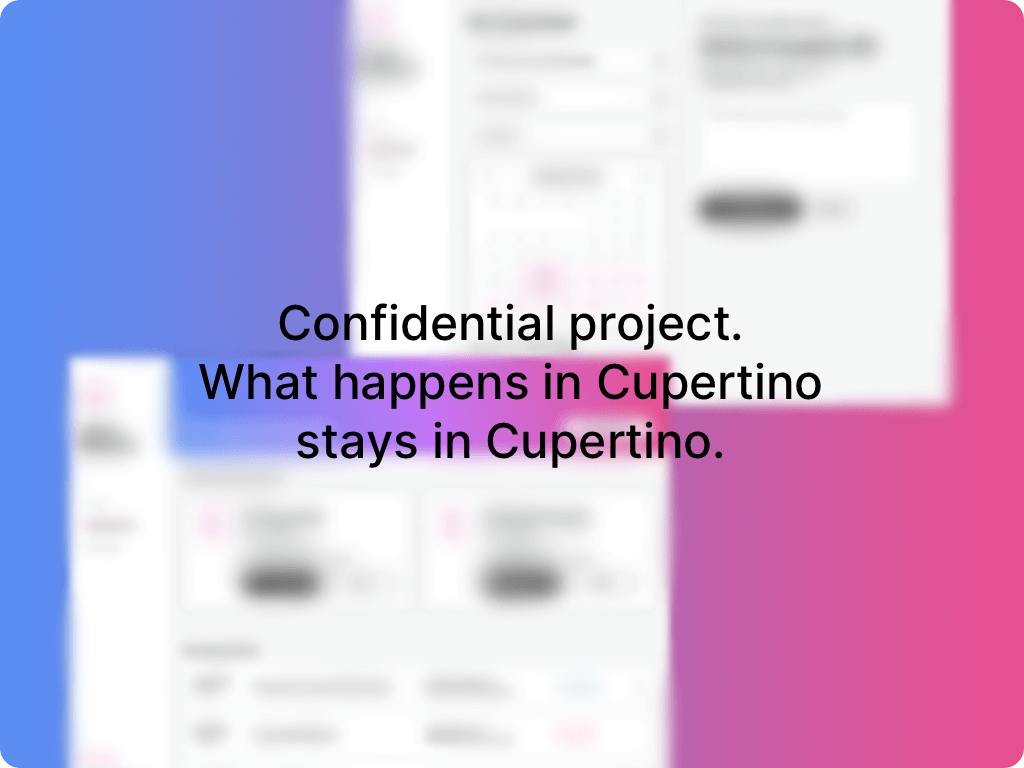 Apple ***
Webový portál v React.js, ktorý umožňuje Apple ***
PROGRAMÁTORSKE NÁSTROJE
React
Styled-Components
Framer Motion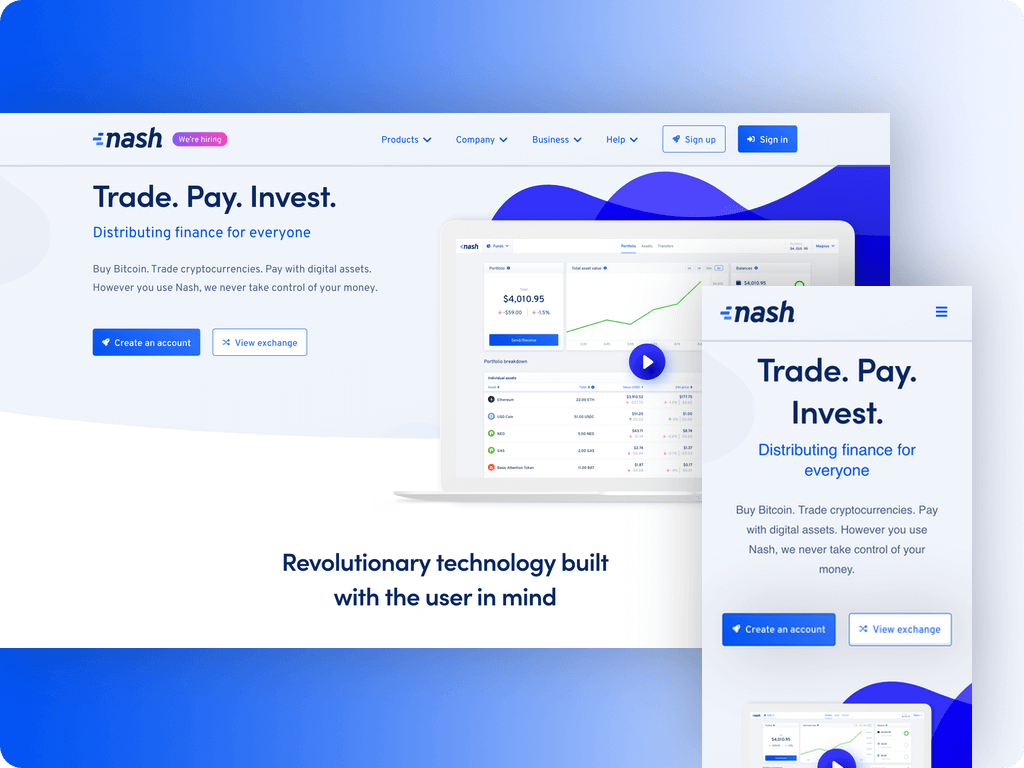 Nash
Bleskurýchla webová stránka na mieru vytvorená pomocou React a Gatsby. Všetky stránky sú responzívne a optimalizované pre mobilné zariadenia.
PROGRAMÁTORSKE NÁSTROJE
React
Gatsby
Styled-Components
Typescript
ZOBRAZIŤ PROJEKT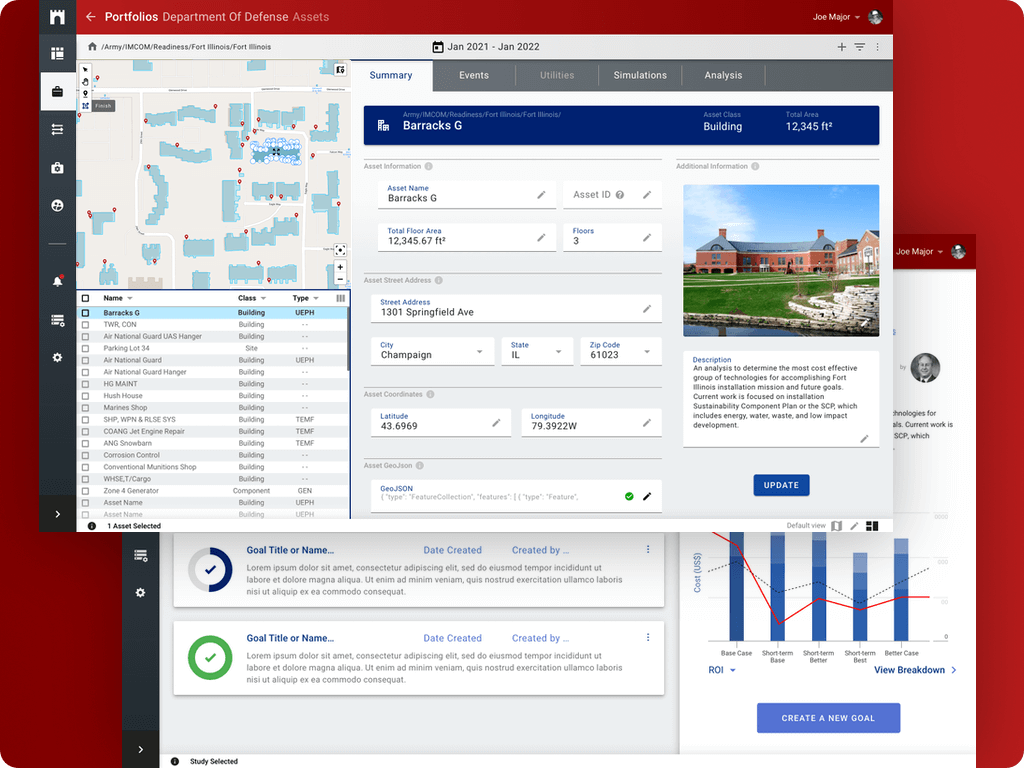 System Master PLanner
Výpočtový nástroj pre návrh budov, ktorý umožňuje vyhodnotiť scenáre udržitelnosti a odolnosti budov a dalších aktív.
PROGRAMÁTORSKE NÁSTROJE
Ship***
Marketingová webová stránka v Next.js. Všetky stránky sú responzívne a optimalizované pre vyhľadávače (SEO). Navrhol som CMS v Contentful a GraphQL pro načítavanie dát.
PROGRAMÁTORSKE NÁSTROJE
Next.js
Contentful
GraphQL
Mapbox
Cryptocurrency Exchange Platform
Platforma na obchodovanie s krzptomenami v React. Implementoval som užívateľské royhranie pre správu portfólia a platobný systém.
PROGRAMÁTORSKE NÁSTROJE
ZOBRAZIŤ PROJEKT
ZISTIŤ VIAC
KLIENTI O MNE HOVORIA
Andrej worked with our team to develop a rather complex web application using React. He joined us at a critical stage in the development process and was instrumental in guiding our team to adopt best practices for React and helping us implement more modular code.
We found Andrej to be very professional, a skilled and efficient programmer, and enjoyable to work with. He easily integrated with the rest of our team and was productive from day one. We would happily hire Andrej to work with us again.
Andrej worked with Adapt Worldwide in 2019, developing multiple React widgets for a major marketing campaign. Andrej exceeded our expectations beyond measure through his skill and dedication.
Communication with Andrej was fluid and uncomplicated, and he always went above and beyond to not only ensure the project was promptly delivered, but that it was done so to an immaculate standard. His insight and experience was hugely valuable to the project; Andrej truly helped us shape our vision and reach our goals with strong execution.
I would highly recommend Andrej as an exceptional React developer who is completely dedicated to producing quality, functional, engaging content. It would be an absolute pleasure to work with Andrej again in the future.
Andrej was a key contributor to a complex, critical React web application. His work is timely and thoughtful, and he's a great communicator and team player. We hope to work with him again soon.
After working with over a dozen developers from several different countries, it was absolutely refreshing to have had the pleasure to work with Andrej in building a full stack, dynamic web app.
Andrej has all of the required technical expertise that one could hope for when it comes to building a highly scalable and dynamic website. For me, this meant taking designs from an early stage and building the entire front and back end of the project, release ready.
He also exhibits a particular pride in his attention to detail (a trait which had been hard to find previously). This meant that after giving Andrej direction, you can always be confident that the code will be delivered exactly as required. Equally in my experiences, If Andrej see's a better method, he will always suggest it, helping us end up with the best product possible.
All in all, Andrej was indispensable to our team and certainly one of the best developers that I have had the pleasure to work with.
I had the pleasure of managing Andrej for about 1 year at Zeroturnaround. His natural ability to recognize deficiencies and address them made him an immediate asset to the team and the company.
Andrej would regularly think of different ways to provide our clients with the best grasp of the benefits that our tools offered. This allowed him to grow in respect from our clients and his co-workers. Andrej was a pleasure to work with and is always looking for ways to provide himself with personal growth.
Andrej also is an excellent orator. His clear and concise voice allowed customers to feel comfortable working with him and collaborating with him. This lead to his sales team being able to close many deals that they were previously unable to close.
I would love to be able to work with Andrej again someday and comes with my highest of recommendations.
Andrej was a great help in creating a vision and front-end prototype for our startup. I have very little technical knowledge, and he was so knowledgeable in finding us technologies that would work for our needs. He is very professional, friendly, honest, and his communication is excellent. I highly recommend Andrej!
POTREBUJETE PROGRAMÁTORA WEBOVÝCH APLIKÁCIÍ?
Som pripravený dozvedieť sa viac o vašom projekte. Neváhajte ma kontaktovat pomocou formulára.