Hi, my name is Andrej Gajdos
I'm a Fractional CTO for hire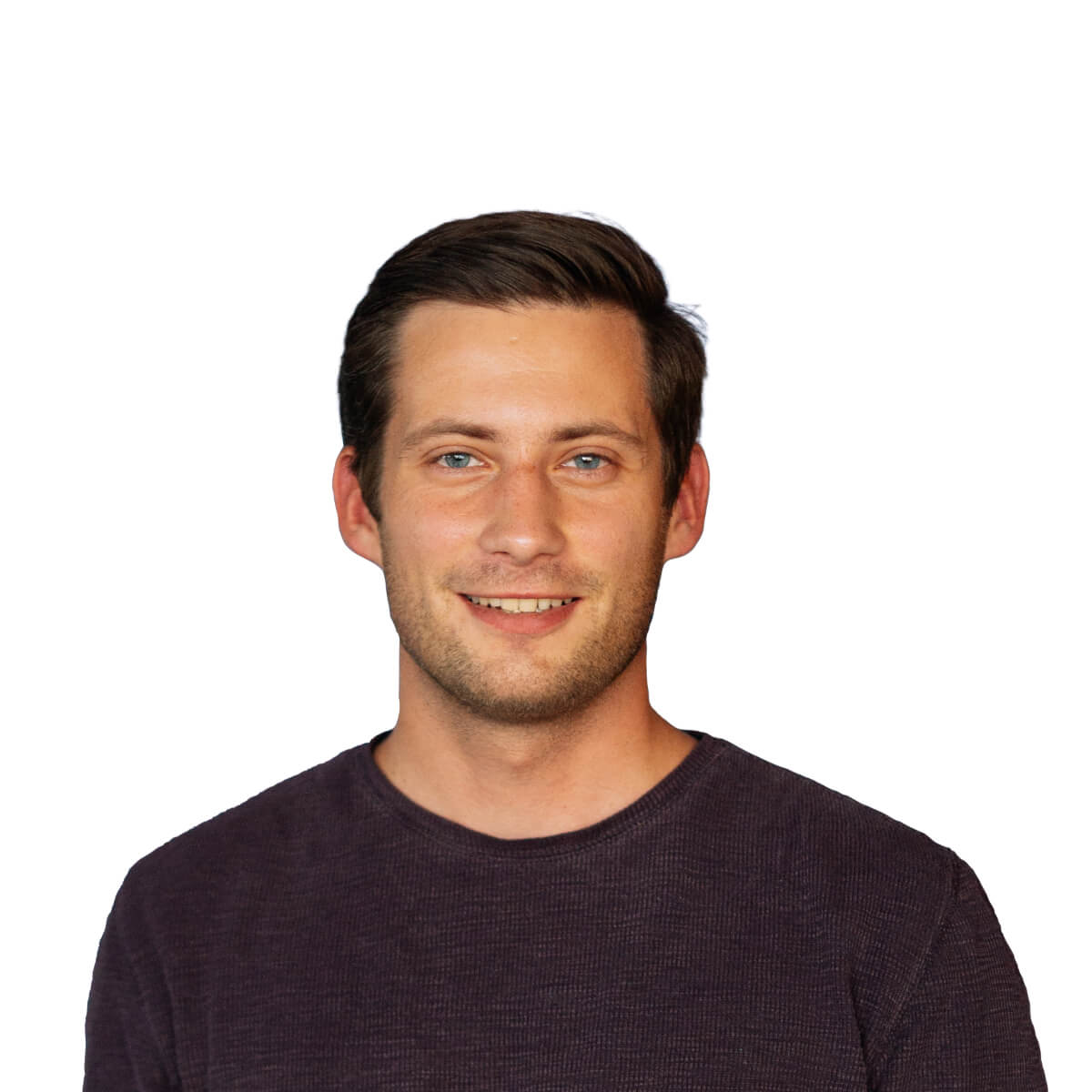 WHICH STATEMENT BEST DESCRIBES YOU?
I am going to build

a new project.
Don't know how long it takes to build the MVP?
Want to be sure that MVP will meet your expectations?
Don't know what tech stack fits the needs of the product?
Don't want to waste time with reinventing the wheel and leverage existing tooling to speed up the development process?
Don't know how and where to hire talented developers?
Want to be sure that the code structure is correct from the beginning and you won't need to build the project again from scratch?
I have an

existing project.
Does it take too long to develop basic functionality?
Don't know if developers are experienced and capable of finishing the MVP?
Are there a lot of bugs or many functionalities are missing?
Don't know how to track what tasks are finished and what's the work in progress?
Developers don't know devops and are struggling to set up the infrastructure?
The user interface is slow and not user friendly?
Get an advice from franctional CTO.
SEE MORE
WHY ME?
With more than 10 years of experience architecting, developing, and deploying technology solutions for companies ranging from start-ups to technology corporations I have delivered 20+ projects. As a fractional CTO I help companies with strategic consulting on product development roadmap, setting development workflow, full-stack development, setting projects infrastructure, architecting and implementing third-party integrations, and providing code reviews. I know how to create fast, clean, and maintainable web applications, ready to scale from few users to thousands.
My full stack development roots are in React, Node.js, Next.js, and others. My focus is on front-end development in React. In my previous projects functional and seamless user interface was a key element of a successful product. Check some of my previous projects to have a better idea about my previous work.
I offer my services as a fractional CTO for hire to work with businesses of all sizes. Feel free to get in touch. I'm available during the week to discuss and advise on your project or development needs.
SERVICES
Ongoing advice
Regular meetings with the team to consult product development roadmap, setting engineering pacing, code reviews to ensure that the project is well structured. Minimum price is $4800/month.
Part-time development
If you feel like you need my help everyday or every second day around 20-25 hours/week. This is a good option that works well for many companies and start-ups. I am in touch with the team frequently and it helps to identify and solve issues very early.
Full-time development
I can commit full-time 40 hours/week. I enjoy full-stack development and bringing business ideas into life. Other than fractional CTO responsibilities, I can set up and improve the infrastructure, and implement various integrations and functionalities.
One-time assessment
Do you need a one-time assessment or anything else?
I can help you set up the engineering pace and recommend what's possible to implement within your resources
I can go through your project quickly and produce a report with recommendations
I can set up the infrastructure for your project, so developers can focus on product development instead of devops
THINGS PEOPLE SAY
Andrej exceeded our expectations. Over the course of our project, Andrej rose to the challenge of a true consulting CTO. He provided trusted and invaluable strategic consult, evaluating our other engineering talent through code reviews, setting engineering pacing, providing devops support and consulting on our product development roadmap.
As a truly talented engineering, Andrej led the design and development of our infrastructure, managed the more complicated integrations and set the standard for our early development practices. We are grateful and advantaged for having had Andrej as a member of our team.
Andrej worked with our team to develop a rather complex web application using React. He joined us at a critical stage in the development process and was instrumental in guiding our team to adopt best practices for React and helping us implement more modular code.
We found Andrej to be very professional, a skilled and efficient programmer, and enjoyable to work with. He easily integrated with the rest of our team and was productive from day one. We would happily hire Andrej to work with us again.
Andrej worked with Adapt Worldwide in 2019, developing multiple React widgets for a major marketing campaign. Andrej exceeded our expectations beyond measure through his skill and dedication.
Communication with Andrej was fluid and uncomplicated, and he always went above and beyond to not only ensure the project was promptly delivered, but that it was done so to an immaculate standard. His insight and experience was hugely valuable to the project; Andrej truly helped us shape our vision and reach our goals with strong execution.
I would highly recommend Andrej as an exceptional React developer who is completely dedicated to producing quality, functional, engaging content. It would be an absolute pleasure to work with Andrej again in the future.
Andrej was a key contributor to a complex, critical React web application. His work is timely and thoughtful, and he's a great communicator and team player. We hope to work with him again soon.
After working with over a dozen developers from several different countries, it was absolutely refreshing to have had the pleasure to work with Andrej in building a full stack, dynamic web app.
Andrej has all of the required technical expertise that one could hope for when it comes to building a highly scalable and dynamic website. For me, this meant taking designs from an early stage and building the entire front and back end of the project, release ready.
He also exhibits a particular pride in his attention to detail (a trait which had been hard to find previously). This meant that after giving Andrej direction, you can always be confident that the code will be delivered exactly as required. Equally in my experiences, If Andrej see's a better method, he will always suggest it, helping us end up with the best product possible.
All in all, Andrej was indispensable to our team and certainly one of the best developers that I have had the pleasure to work with.
I had the pleasure of managing Andrej for about 1 year at Zeroturnaround. His natural ability to recognize deficiencies and address them made him an immediate asset to the team and the company.
Andrej would regularly think of different ways to provide our clients with the best grasp of the benefits that our tools offered. This allowed him to grow in respect from our clients and his co-workers. Andrej was a pleasure to work with and is always looking for ways to provide himself with personal growth.
Andrej also is an excellent orator. His clear and concise voice allowed customers to feel comfortable working with him and collaborating with him. This lead to his sales team being able to close many deals that they were previously unable to close.
I would love to be able to work with Andrej again someday and comes with my highest of recommendations.
Andrej was a great help in creating a vision and front-end prototype for our startup. I have very little technical knowledge, and he was so knowledgeable in finding us technologies that would work for our needs. He is very professional, friendly, honest, and his communication is excellent. I highly recommend Andrej!
LOOKING FOR A FRACTIONAL CTO FOR HIRE? LET'S BUILD SOMETHING.
I'm ready to hear about your project. Don't hesitate to get in touch with me using the contact form.